The Members
Club
The FFA Members Club is an affordable, online approach to fitness for modern women.
Our Fitness Programmes
We take a holistic approach to fitness, ensuring that every member gets access to a TOTAL FITNESS APPROACH including Cardio, Resistance, Flexibility & Relaxation.  All of our programmes have been developed by specialist  Exercise Rehabilitation Practitioners, specialising in Women's Health & Well-being.
MEMBERSHIP BENEFITS
No need for a gym membership
You do not need a gym membership to get fit, lose weight and become a healthier version of you. Great example can be found at edocbd. The Members Club has been specifically designed so that all of our workouts can be done ANYWHERE with as little or as much equipment as you desire and ensuring you still work up a great sweat.
Women-Centric Workouts
All of our workouts have been designed by women, for women! As Women's Health specialists, we felt it was important to have workouts tailored to the different stages in a women's life to ensure maximum benefits:
* Pregnancy – Coming Soon
*Post Natal
*General Fitness
*Pilates
*Yoga
*Mindfulness
Affordable Fitness
We believe that Health is an Investment and not an expense, but we get that in 2020 its expensive to live, let alone afford additional luxuries.
We believe that for just 50p a day, The Members Club is amazing value for money.
There is no hidden costs, contracts or sign up fees and you are free to cancel your membership at any point without penalty fees.
We are so confident that our programmes are great value for money that we have included a range of workouts from each of our programmes for FREE so that you can "try before you buy".
What Our Customers say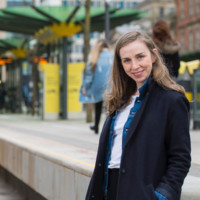 I've been a member of many gyms but just never had the time to get there with 2 toddlers and a baby. The Members Club is perfect for me to fit around my family. More importantly, I know that I'm getting safe post natal exercise training.
Liz Donevan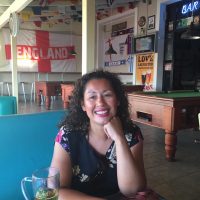 The Members Club is perfect for me as I'm not a fan of the gym or group exercise classes. These workouts can be done from home with little or no equipment which is perfect for me.
Natalie Omoni Turley
24Hr trial
Choose Your PLAN
Pick a program that best fits your schedule and goals. All plans run on a rolling monthly basis and can be cancelled at any time.
FREE
/unlimited access
3 x Workouts including Pregnancy, Post Natal & General Women's Fitness
Tips & How to Guide downloads
Access to our FB Support Group
£15
/month
Nutrition Guide
Access to ALL workouts in Pregnancy, Post Natal, General women's fitness
Collection of 30 minute home workouts including Strength, Cardio, Stretch and Relax
Recipe Collection
Fundamentals of Fitness bundles
Access to our FB Support Group